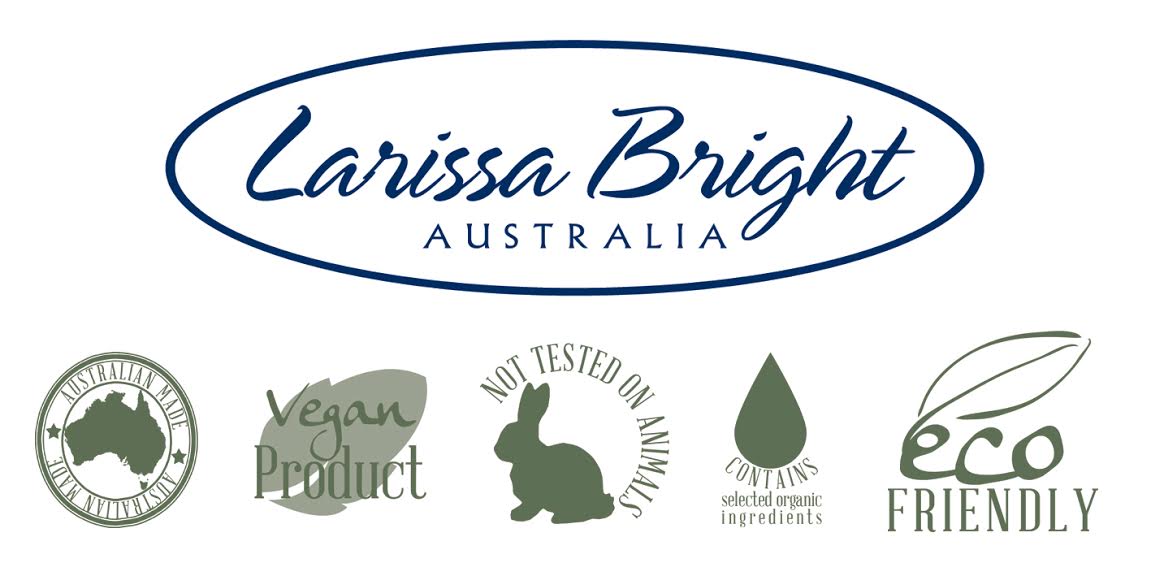 LARISSA BRIGHT
AUSTRALIAN NATURAL SKINCARE PRODUCTS
Larissa Bright has been a pioneer of the Australian skincare industry since 1998, when our first range of 100% vegan products was released. Since then, we've continued to draw on the beauty and purity of nature to create a luxury body and skincare collection that can be used by the whole family.
We use a delicate harmony of aromatherapy, apothecary and a modern scientific approach to formulate creams, cosmetics, balms and treatments that enrich and rejuvenate your body and soul. Our plant-derived skin and body care range combines the freshest natural herbs, botanicals and plant extracts that Mother Nature has to offer with organic essential oils to create products that are nourishing and gentle on the skin. Our range also includes mineral cosmetics, aromatherapy essential oils, and skincare designed especially for men and baby.
When you buy natural skincare products with Larissa Bright, you are buying a high-quality product that is locally produced using ethical practices. We are an Australian-owned and operated business that manufactures all products locally. And because our business is based on a love and respect for the earth, none of our products are tested on animals
We invite you to explore the site and shop our Australian cosmetics, skin and body care products today."